About
We are more than a church; we are a family. Come join us!
Little Church, Big Heart
We are more than a church; we are family. Come join us!
As a family, we have both young and old and everyone in between. We have activities that will minister to you and activities for you to minister to others. Click the button below to see our calendar of events so you can plan to join us soon!
Church History
Tucked into the mountains of western North Carolina, Tusquittee United Baptist Church began its humble beginning on June 20, 1858. Tusquittee United was a small church, serving and ministering to the farm and mountain families of Tusquittee Valley.
After the first church building needed many repairs, a second building was built where the upper cemetery is today. After a tragic fire destroyed the second church, the third, and present church was built of native stone, hauled from Tusquittee Creek by mules and wagons. In 1950, upon completion of construction, the church name was changed to Moss Memorial Baptist Church in memory of Rev. Howell Moss, who gave the land for the construction of the first church; and in honor of Judge Paul Moss and Dr. Fred Moss, who financed the building of the third church.
Today, this small church is still very true to its humble beginnings. Known as "The little church with the big heart," Moss Memorial Baptist not only serves and ministers to families of Tusquittee Valley, but also our town, county, state, nation and the world (Acts 1:8).
Our Beliefs & Values
Motto
The Little Church with the Big Heart.
Mission Statement
We, the body of Christ, are committed to meeting the spiritual, physical, and emotional needs of individuals and families in our community, state, nation, and the world through worship, ministries, and services meant to express the Gospel of Jesus Christ.
(Acts 1:8)
Core Values DRAFT
New Testament Church
King James Bible-based teaching and preaching
A family of families
Mission-minded
Having been led, as we believe by the Spirit of God to receive the Lord Jesus Christ as our Savior and, on the profession of our faith, having been baptized in the name of the Father, and of the Son, and of the Holy Spirit, we do now, in the presence of God and this assembly, most solemnly and joyfully enter into covenant with one another as one body in Christ.
We engage, therefore, by the aid of the Holy Spirit to walk together in Christian love; to strive for the advancement of this church in knowledge, holiness, and comfort; to promote its prosperity and spirituality; to sustain its worship, ordinances, discipline, and doctrines; to contribute cheerfully and regularly to the support of the ministry, the expenses of the church, the relief of the poor, and the spread of the gospel through all nations.
We also engage to maintain family and secret devotions; to religiously educate our children; to seek the salvation of our kindred and acquaintances; to walk circumspectly in the world; to be just in our dealings, faithful in our engagements, and exemplary in our deportment; to avoid all tattling, backbiting, and excessive anger; to abstain from the sale of, and use of, destructive drugs or intoxicating drinks as a beverage; to shun pornography; to be zealous in our efforts to advance the kingdom of our Savior.
We further engage to watch over one another in brotherly love; to remember one another in prayer; to aid one another in sickness and distress; to cultivate Christian sympathy in feeling and Christian courtesy in speech; to be slow to take offense, but always ready for reconciliation and mindful of the rules of our Savior to secure it without delay.
We moreover engage that when we remove from this place we will, as soon as possible, unite with some other church where we can carry out the spirit of this covenant and the principles of God's work.
"But ye shall receive power, after that the Holy Ghost is come upon you: and ye shall be witnesses unto me both in Jerusalem, and in all Judaea, and in Samaria, and unto the uttermost part of the earth."
– Acts 1:8
Our Pastor
A Preacher of the Word
Every week, Pastor Charlie prepares and delivers a sermon about the gospel, or good news, of Jesus and His love, grace, mercy, and power to save. Click the button below to visit our Sermon Archives and listen to these messages of hope.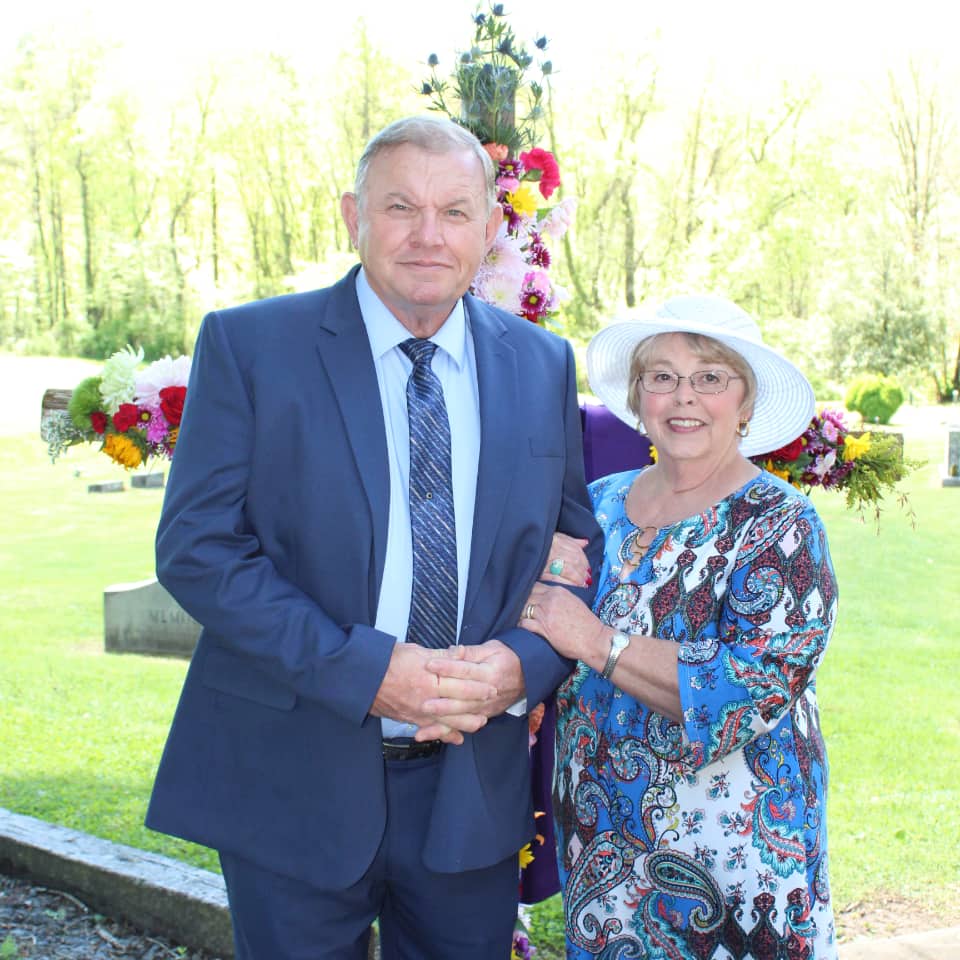 Charles "Charlie" Shelton
Pastor
In September of 1981, Charles 'Charlie' Shelton came to Moss Memorial Baptist to begin their ministry. Charlie and wife Denise have served selflessly over the years. Their dedication and love for Moss Memorial Baptist and the community has and will continue to touch many lives for the Gospel of Jesus Christ.